Headlines
Community News

Immigration

Commentaries

Sports

Entertainment

Features

News Archives
People

Weather
Search
Polls: Your opinion
Media Kit
| | |
| --- | --- |
| OPINION AND COMMENTARIES | more.. |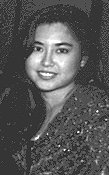 Atty. Vanessa S. Barcelona

IMMIGRATION
January 2003

Asylum & the Child Status Protection Act
(and other miscellaneous matters)

This article constitutes part 3 in a 3-part series discussing the newly enacted H.R. 1209, the Child Status Protection Act (CSPA). It will discuss specifically the treatment of children of asylum applicants. For information on how the CSPA affects all family-based and employment-based cases, please refer to parts 1 and 2 of this series. In addition, many new developments in the field of immigration law are of significant importance to our readers. We will discuss them also in this month's issue.

The CSPA and Asylum

Enacted on August 6, 2002 by President Bush, the CSPA affects all asylum applications pending on or after August 6, 2002. Prior to the CSPA, any child of an asylum applicant would obtain derivative benefits under the asylum application, so long as such application was approved prior to the child's 21st birthday. Following the enactment of the CSPA, the definition of "child" as previously defined by the Immigration and Nationality Act (INA) is changed, and any unmarried alien who seeks to accompany a parent granted asylum may do so, as long as that unmarried alien was under 21 years of age at the time the application for asylum was filed - regardless of whether or not that same child had reached the age of 21 by the time the application was approved. Furthermore, there is no requirement that the child be included in the original application for asylum. However, that same child must have been added on to the application while it was pending in order to receive the benefits of the CSPA. For those with pending I-589s, therefore, it is imperative to add any and all children to their pending case, even if they are already 21 years old, as long as they were all under 21 at the time of the I-589 filing date.

Miami Adjustment Cases to be Rescheduled in Waves

The Miami District Office will be rescheduling a large volume of cases with interviews set for 2003. If you have an adjustment of status interview set for January through March of this year, expect to receive, if you have not done so already, a letter confirming a change in your appointment schedule. More likely than not, you will be rescheduled for April of this year. This will understandably displace a significant amount of the April cases, which will then be rescheduled for the months following April, although most of the April cases will be rescheduled for August. If you have an appointment date originally set for August, 2003, then expect to receive a letter confirming that your case has been rescheduled to a date after August but prior to the end of December 2003. More likely than not, however, August cases will be rescheduled for December. Again, this will displace a large number of December 2003 cases, which will then be rescheduled for February or March of 2004.













Cases are being rescheduled to allow INS additional time to process background checks. Additional background checks being conducted, and the resulting delay in the processing of such checks are the reason for the delayed adjudication of 245 cases with the Miami District Office. The Miami office handles all family-based adjustment of status applications for residents of Miami-Dade and Broward counties.

President Bush Signs Law Allowing
H-1B Extensions Beyond the 6th Year

As many H-1B holders are aware, in the past the H-1b holder was only allowed to maintain H-1B status until they had completed their 6th year. Following 6 years of H status, the H visa holder had to obtain a different status, or return to the U.S. in H status after having spent 1 year abroad. On November 2, 2002, President Bush signed into law the 21st Century Department of Justice Appropriations Authorization Act (H.R. 2215). This new law will allow the extension of H status beyond the 6th year so long as at least 365 days have elapsed since the filing of a labor certification application OR an immigrant visa petition. Beyond the 6th year, therefore, so long as the above conditions are met, the H-1B can be extended in 1-year increments. This new law will also apply to those who have already changed their status, or who have left the country. Thus, regardless of the change to a different status, and regardless of the departure from the U.S., all present and previous H-1B holders who have maximized their 6 years of H-1B eligibility can now obtain, in 1-year increments, H-1B visa status.

Department of Motor Vehicles Increases List of Acceptable Documents for License Issuance

Log on to www.hsmv.state.fl.us, the State of Florida website for its Department of Motor Vehicles. The agency has, thankfully, broadened its list of documents it will accept in order to issue a driver's license in the state of Florida. Among its many changes is the one which affects those who have applications filed under the LIFE Act, i.e., aliens who are not lawfully present in the U.S., but who have pending I-130 or I-140 applications pursuant to 245(i) of the INA. Those driver license applicants will be issued a driver's license for 2 calendar years with a showing of the receipt notice for the pending I-130 or I-485. Furthermore, driver license applicants with pending green card applications need no longer wait to receive their work authorization cards. A receipt notice for a pending I-485 will also be acceptable at the present time. Unfortunately, however, at this time proof of a pending application for labor certification is still NOT sufficient to obtain a driver's license in the State of Florida.
_______________

This article reflects the legal opinions of the author. It is not meant as legal advise nor should it be construed as such. To obtain legal advise on your particular case, please seek legal assistance from a qualified attorney specializing in these matters.
_______________

Vanessa S. Barcelona is a partner in the law offices of Barcelona & Pilarski, P.A. She is a licensed attorney practicing primarily in the area of U.S. immigration law. She is a graduate of the University of Florida, where she obtained her J.D. and B.A. degrees. She is a member of the Florida Bar Association, the American Bar Association, and the American Immigration Lawyers Association.